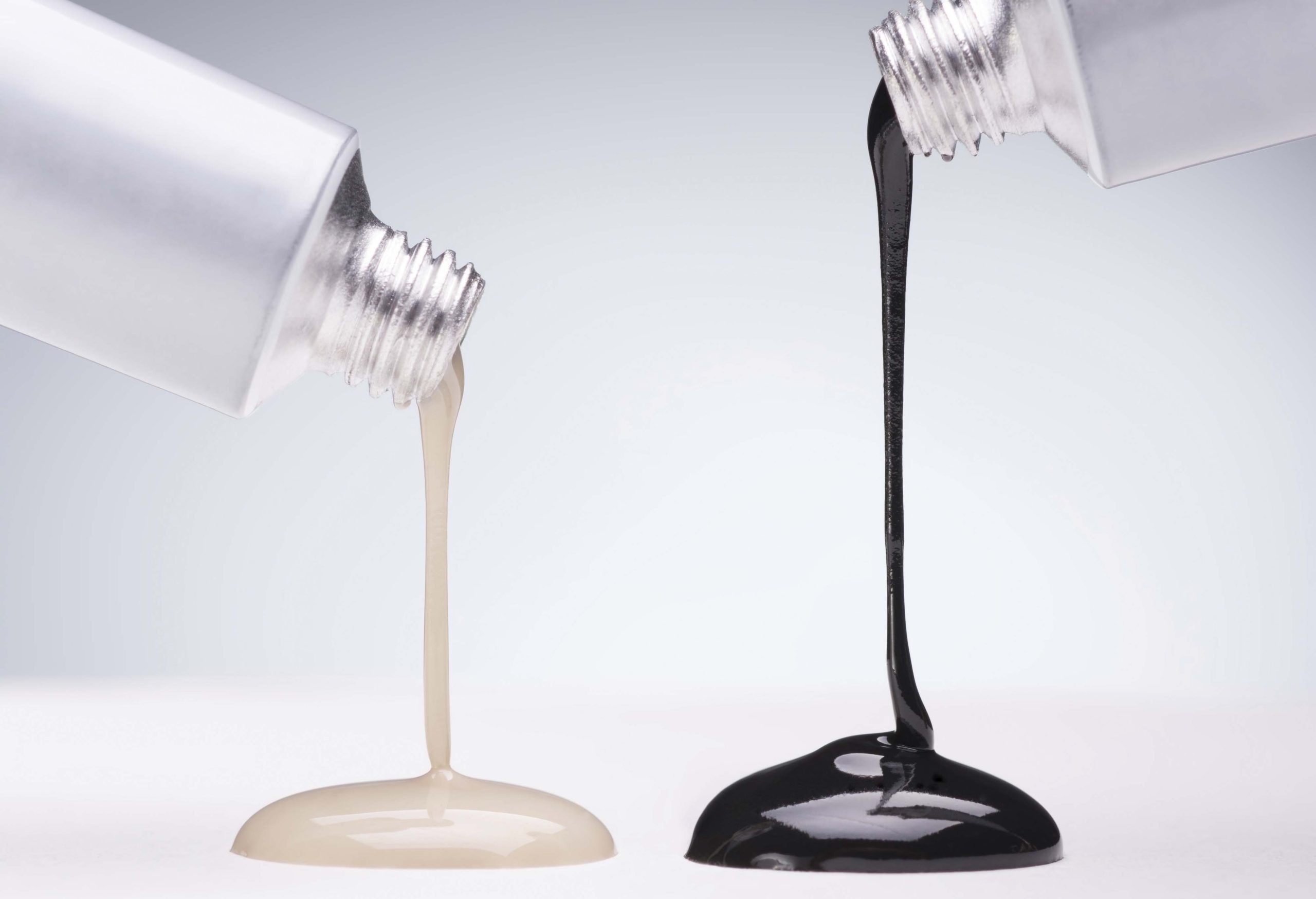 Adhesives
Adhesives are used in every industry and must withstand exposure to many environments.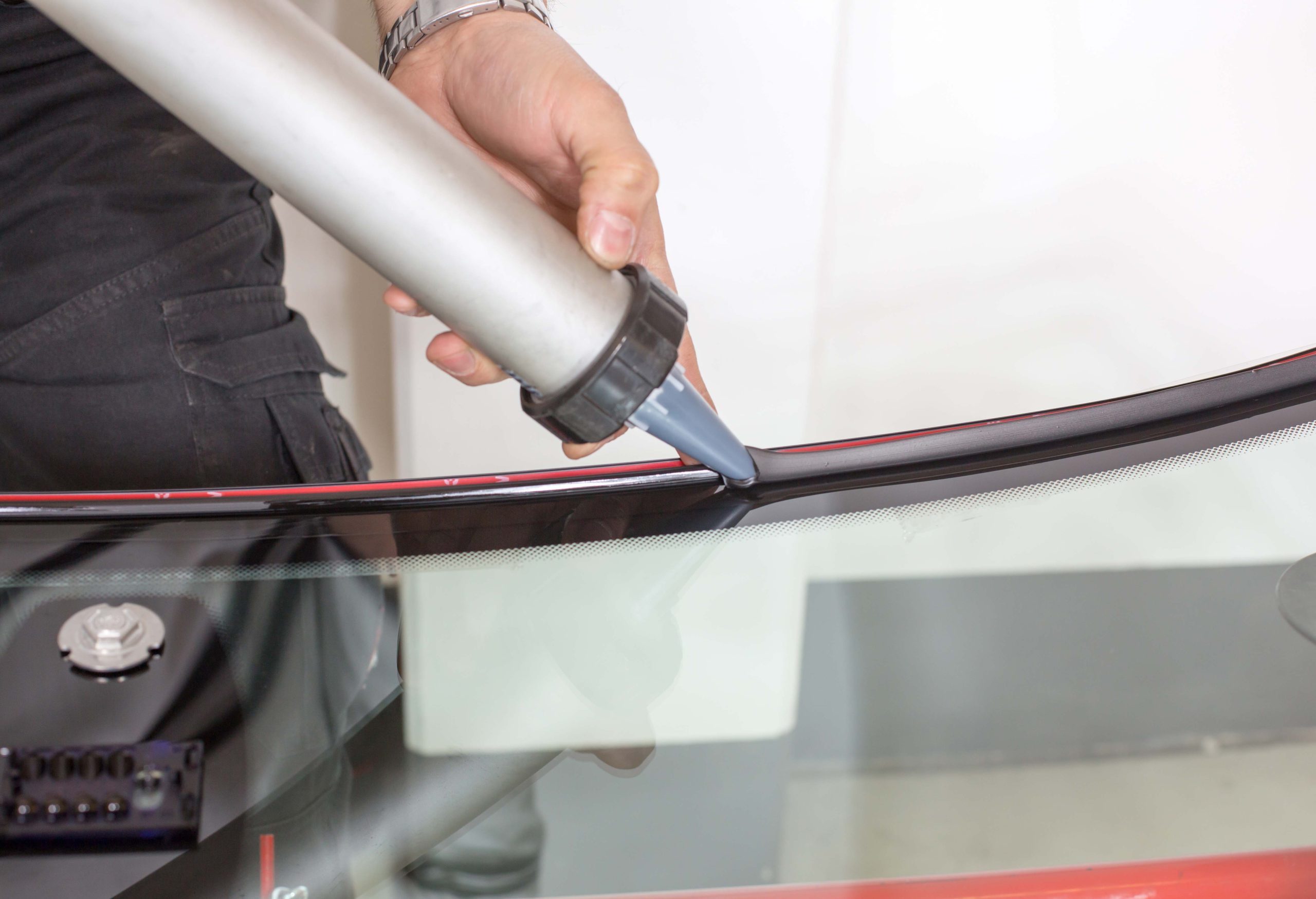 Sealants
Sealants are used to block the penetration of liquids, dust, and other contaminants by creating an adhesive barrier.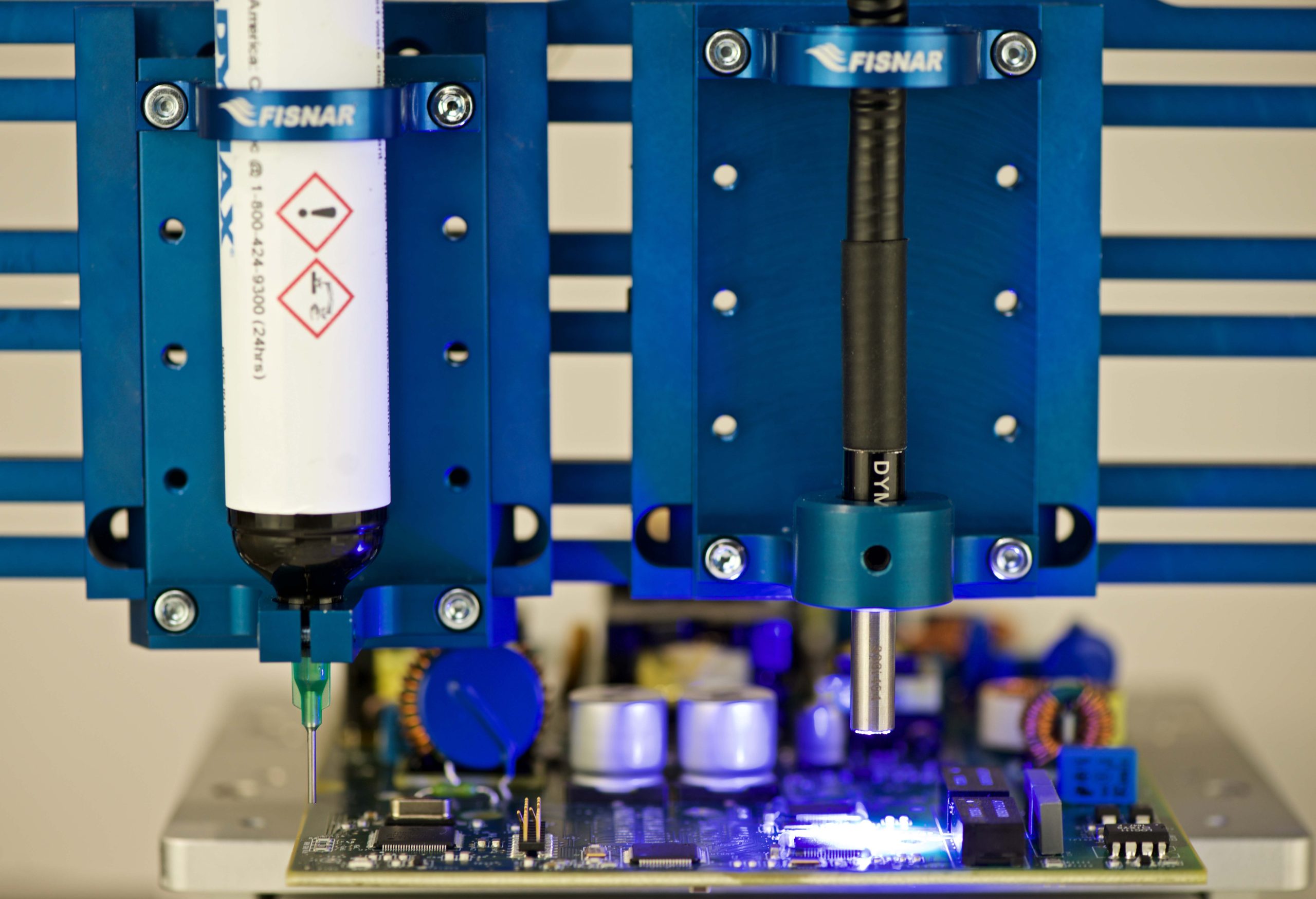 UV Curing Materials
UV Curing adhesives, coatings, maskants and encapsulants are environmentally friendly and cure at rapid speeds.
Encapsulants
Encapsulants / Potting Compounds protect the circuit from thermal and mechanical stresses and provide electrical insulation for high voltages.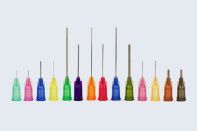 Dispense Tips
Dispensing tips can be used for every dispense application and are available in a range of gauges, lengths, and threads.
About Ellsworth Adhesives
As a distributor of adhesives, specialty chemicals and adhesive dispensing equipment, the Ellsworth Adhesives product portfolio is huge.
We supply all of the industry's leading brands including Henkel Loctite, DOWSIL (Dow Corning), Dymax, Parker LORD and many more.
From epoxy adhesives and potting systems, to conformal coatings and surface preparation, Ellsworth Adhesives has a material to suit every application.
Alongside adhesive materials, we also supply a wide range of manual and automated adhesive dispensing equipment including tips, cartridges, static mixers, fluid dispensers and dispensing robots.
We recognise that our customers have different needs. We can cater to customers who already know the exact products they want, and will supply them with a quick and efficient turnaround, yet we also cater for customers requiring a more in depth technical service.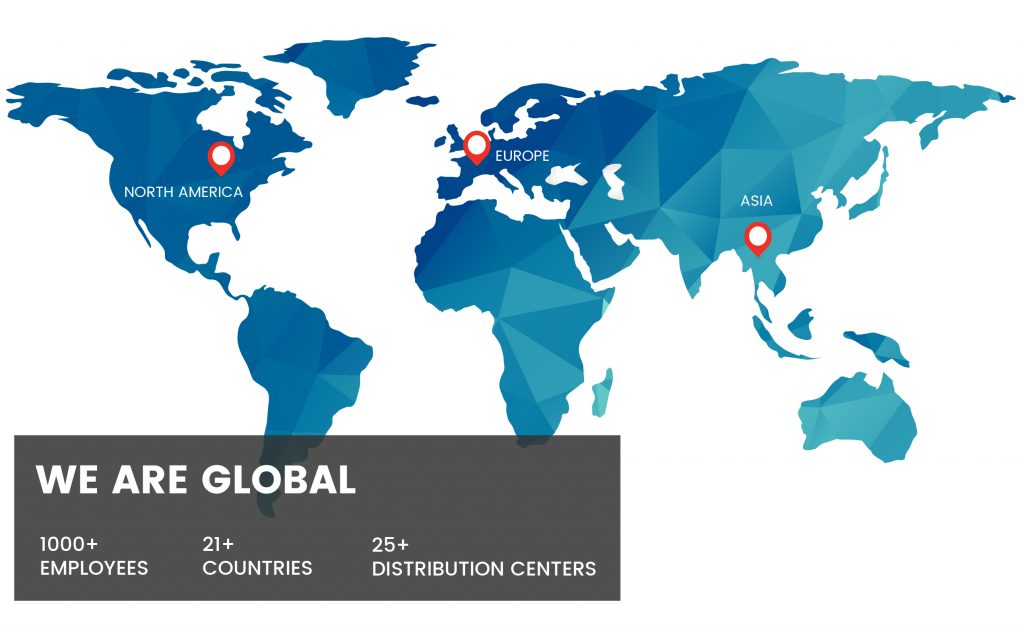 Custom Repacking Service
By utilizing our custom adhesives packaging service, you don't need to bother with the hassle of mixing solutions. Our qualified team of lab staff are fully prepared to handle, store, re-package and ship hazardous and temperature sensitive materials.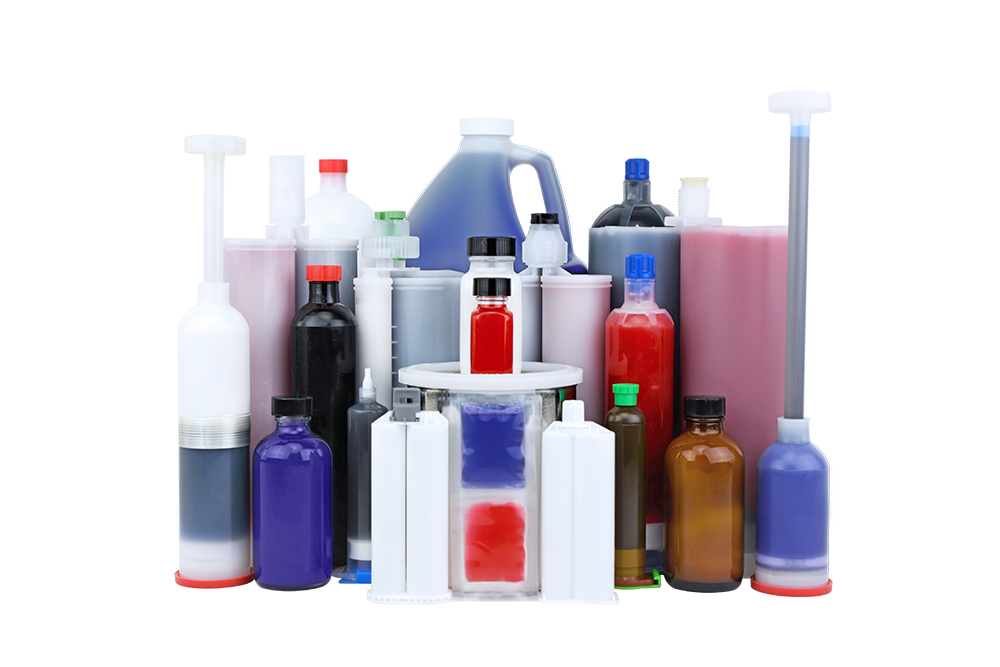 Knowledge is invaluable
The Ellsworth team's knowledge of adhesives and conformal coatings is invaluable to me in my role as a Buyer and was a motivating factor for me in selecting them as a supplier.
Applications I previously considered 'difficult' have been made much easier since working with them – especially with the bespoke products we are currently using. The service offered by Ellsworth Adhesives has been set at a considerably high level.
Excellent Support
Thanks for all of the support provided by Louise, Susan and your purchasing team in pulling forward an urgent requirement of product which had stopped our production. The quick turnaround of the product by your stores was also appreciated. Our production is now back up and we will begin to catch up over backshift and night shift.
You have an excellent team who always provide excellent support.
The Solution I needed!
I had been searching for an adhesive to help me overcome issues with spot welding and bonding of our metal components.
Ellsworth Adhesives have introduced me to a 2 component structural adhesive which gives the solution I needed. The service and technical support they have provided has been first class.
Ask the Glue Doctor
If you have a bonding application and are unsure of the products and equipment required, our expert sales team can help! With our excellent technical knowledge, we can analyse your end product and process requirements and recommend the material and dispensing system that will work best.