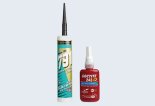 Tätningar
Sealants are used to block the penetration of liquids, dust, and other contaminants by creating an adhesive barrier.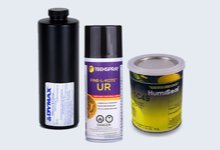 Kretskortslack
Conformal Coating helps protect printed circuit boards from environmental stresses, such as water, solvents and dust.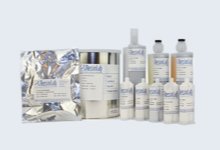 Inkapsling
Encapsulants can protect the circuit from thermal and mechanical stresses and provide electrical insulation for high voltages.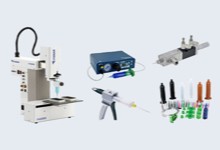 Doseringsutrustning
We offer an extensive selection of dispensing equipment to compliment the materials in our product range.
Ompacknin
Genom att utnyttja vår ompacknings service behöver du inte tänka på omständliga blandnings metoder. Våra kvalificerade medarbetare är redo att hantera, lagra, ompacka och skeppa gods som är både farligt och temperatur känsligt.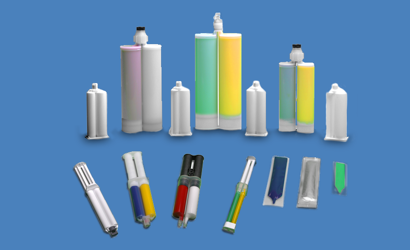 Om Oss Ellsworth Adhesives
Som distributör av limmer, special kemikalier och dispenserings utrustning har Ellsworth en omfattande produktportfölj.
Vi levererar alla ledande varumärken inom industrin såsom Henkel Loctite, Dow Corning, Dymax, LORD för att nämna några.
Från epoxy limmer och ingjutnings material till kretskortslacker och ytrengöring.
Ellsworth Adhesives har material som passar i stort sett alla applikationer.
Vid sidan om limmer, tätningar och special kemikalier levererar vi också ett omfattande sortiment av dispenserings och applicerings utrustning inkluderande nålar, sprutor, mixer rör, manuella och trycklufts drivna dispensers samt robotar för automatisering.
Vi förstår att våra kunder har olika behov. Vi kan leverera till kunder som redan vet exakt vilka produkter dom behöver och för dom tillhandahåller vi en snabb och effektiv leveranskedja. Vi kan också supporta dom kunder som behöver mer djupgående teknisk hjälp genom vår tekniska avdelning
Fråga Glue Doctor
If you have a bonding application and are unsure of the products and equipment required, our expert sales team can help! With our excellent technical knowledge, we can analyse your end product and process requirements and recommend the material and dispensing system that will work best.
Kunskap är ovärderlig

Kunskaperna hos Ellsworth avseende limmer och kretskortslacker är ovärderlig i min roll som Inköpare och var en av anledningarna till vårt val av dom som leverantör
Applikationer jag tidigare tyckte var "svåra" är nu mycket enklare sen jag började jobba med Ellsworth – speciellt avseende dom special produkter vi använder. Servicen erbjuden från Ellsworth Adhesives har konstant varit på en hög nivå.
Fantastisk Service

Vi har erhållit fantastisk service från leverantören Ellsworth Adhesives till Fablink UK vid starten på ett nytt projekt för special limmer. Vi tvekar inte att rekommendera dom som en utmärkt leverantör med effektiv och hjälpsam personal.
Lösningen jag behöver!

Jag har letat efter ett lim som kan hjälpa mig lösa problem med punktsvetsning och sammanfogning av våra metall komponenter.
Ellsworth Adhesives föreslog ett 2 komponent struktur lim som ger oss den lösning vi eftersträvade. Service och teknisk support dom levererat har varit av högsta klass